Health & Safety
Committee Training
HSC Training Course:ISO 29993:2017
Aligned Certified Health and Safety Committee Training
At Leading Safety Training, we provide an industry-leading 1 day Health and Safety Committee Training course. This is the only safety committee course in Australia aligned with ISO 29993:2017 certification.
Our industry-leading training develops Health and Safety Committee members so they can work with other workers in their workplace to reduce safety incidents and improve working conditions. The course also covers legal compliance content and educates attendees in best practices for reporting incidents and reducing disruptions to business operations.
This course benefits attendees and the whole workplace as they can share their knowledge and training as they seek to communicate and collaborate with workers to develop better safety standards and practices in their workplace.
When it comes to working conditions, safety is paramount. That's why at Leading Safety Training, we have developed an in-depth yet streamlined WHS Committee Training Program. Our course is developed in line with world-class educations standards, industry best practices and taught by experts in their field. Our course is available onsite across Australia at one of our NSW training venues and can also be delivered online via Zoom to suit any teams work or personal needs.
Developing Safety Committee Leaders
A Health and Safety Committee act as leaders in the workplace, providing guidance and imparting knowledge to ensure that all members within their working environment can work safely and voice any concerns regarding hazards of issues. As safety training professionals, we are passionate about imparting our expert knowledge to develop these leaders. Our WHS Committee Training helps attendees to accurately understand their roles as committee members and the associated responsibilities with those roles and then provides them with suitable training to effectively carry out their job.
The course covers communication skills to effectively communicate with management, other committee members and fellow employees. Safety Psychology teaching also compliments this subject area so committee members can effectively pass on their knowledge and training and create positive changes in their workplace after they complete the Safety Committee Training Course.
Topics Covered Off During Safety Committee Training
  Safety (WHS) Laws
The legal framework, duty holders & consultation under the WHS Act 2011.
 Functions of Safety Committees
Functions of Health and Safety Committees and Chairpersons.
  Communication Skills
Meeting and presentation skills, the 10 Laws of Human Communication, problem-solving skills.
 Emergency Preparedness
Elements of an Emergency Response Plan.
  Risk Management
Hazard identification assessment & control, site safety inspection, WHS programs, OHS Management Systems (OHSMS).
 Incident Investigation
Incident investigation tools and skills.
 Safety Psychology
How to reduce the riskiness of behaviours – review of a real-life case study that achieved a steep decline in incidents.
  Course Duration
The course runs for 7 hours.
Assessment
Course assessments are informal and include written/multiple-choice questions, group work, risk management practices.
 

Course Handouts
Each participant will receive a 90+ page course handbook.
 

Course Certification
Third-party (Exemplar Global) Course certification aligned with ISO 29993:2017.
Excellent course. Highly relevant content which was well presented.
I found the course to be interesting in delivery with the trainer keeping all candidates participating in the activities. The trainer also sought input by each candidate on each topic to ensure a variety of views and ways to investigate.
Excellent, felt engaged consistently. Have completed similar courses through other providers, this one is better, will recommend to others.
Was a very interesting training course. Excellent presentation & content.
I really enjoyed the course and definitely see things differently and the need for being aware of safety and the processes within our office.
Thanks for a very interesting, informative course. Obviously delivered with a lot of passion, knowledge and experience.
Very informative, especially highlighting the requirements at a management level.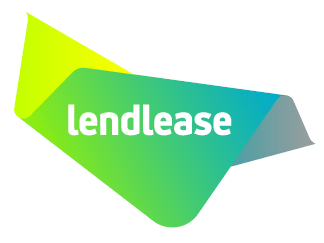 Not All Health and Safety Committee Courses are Created Equal!
Independent third party certification aligned with ISO 29993:2017 by Exemplar Global,  is proof that this course meets the highest international industry recognized standards for learning services.
Why choose the only Certified Health and Safety Committee Course in Australia aligned with ISO 29993:2017?
The Benchmark
ISO 29993:2017 aligned certification is proof this course meets industry recognized world class best practice for learning services.
Competitive
Independent certification demonstrates excellent value for money and a sound investment.
Content
This course covers more ground compared to HSR courses and similar Units of Competency.
Quality
The Only Certified Australian Health and Safety Committee Course aligned with ISO 29993:2017
The Best Health and Safety Committee Training Available
Here at Leading Safety Training, we are passionate about improving workplace health and safety standards and imparting our expert knowledge to those who are motivated to make a positive difference. We have developed our HSC Training Courses to be relevant, engaging and second to none. As an independently certified course, you can rest assured that our course is world-class when it comes to education standards. Our industry experts complement this course structure with relevant case studies and practical teaching to provide students with the actionable knowledge they can utilise when returning to their workplace.
Our training also has the added benefit of being available across Australia in multiple formats. If you wish, we can deliver Health and Safety Committee Training on-site anywhere in Australia, online or live via Zoom.
We will deliver this Safety Committee course Live via Zoom, Online or Onsite ANYWHERE in Australia.
Locations
Onsite Anywhere in Australia
Course Fee
Public courses $367 pp (NSW)
Onsite delivery (Anywhere in Australia) POA
GST Free
Health & Safety Committee FAQ
What Does a Work Health and Safety Committee Do?
A work health and safety committee is a team of individuals dedicated to managing and improving safety standards within their workplace. They collaborate with management and working peers to minimise safety incidents and hazards present within the workplace. Improving safety standards provides workers with peace of mind and ensures they can go home safe and feel protected at work. Another function of the committee is to give counsel and apply their understanding of health and safety legislation to ensure legal compliance and the integrity of the business.
When Is a Health and Safety Committee Required?
A Health and Safety Committee is required when a group of five or more workers or a health and safety representative express the desire to have one established.
Why Are Health and Safety Committees Formed?
Health and Safety Committees are formed to ensure employees' safety within the workplace and compliance of the business when it comes to workplace health and safety legislation. By improving these aspects, a committee also serves to reduce expensive business disruptions and improve efficiency and morale in the workplace.
How Many Employees Do You Need for a Health and Safety Committee?
A health and safety committee can be self-established if you feel the motivation and need to establish an effective team to manage safety. It can also be established at the request of five or more workers or a Health and Safety Representative. After this request, there is a two-month period to establish the committee.
How Long is the Term for a Health and Safety Committee?
A committee can operate long term or to serve a specific purpose. For example, a committee can be established to develop guidelines and practices for a new job or work system and dissolve itself when the objectives have been completed.
Is It a Legal Requirement to Have a Health and Safety Committee?
Having a dedicated health and safety committee is not a legal requirement in NSW. However, it is highly recommended for many workplaces as a health and safety committee allows businesses to collaborate with workers to improve safety practices, procedures and guidelines to ensure everyone goes home safe at the end of the day. A committee is beneficial in large businesses where they may be multiple working groups and safety considerations that need to be applied across the board.
How is the Course Assessed?
Assessments for the WHS Committee Training are informal but important. We use written and multiple-choice questions, group work and practical risk management scenarios to consolidate the knowledge of all who attend our 1- day course.
While these assessments play an important role, the most important outcome is that you can implement your newfound knowledge and skills upon returning to the workplace. As a member of a health and safety committee, it is important that you can complete your duties to benefit those within your workplace and have the confidence to navigate the various requirements and legislation associated with the position.
How Much Does Health and Safety Committee Training Cost?
Our 1- HSC Training Courses cost $399 per person. Our pricing is upfront and transparent. We don't compromise on our course development and teaching, so you don't have to compromise your workers' safety. Our Safety Committee Training Course is the only independently certified course aligned with ISO 29993:2017 and is taught by industry experts. We provide a value-driven course that will provide you with invaluable knowledge from health and safety professionals to ensure your money is well spent.
What Will the Safety Committee Training Cover
The 7-hour course will cover a variety of topics throughout the day. These topics include the safety legislation and duties regarding a health and safety committee, developing meeting and presentation skills, reducing risky behaviours with safety psychology training, risk management and incident investigation tools and emergency preparedness. While these are the critical topics outlined for the course, each subject will be covered in-depth and have other associated topics related with them.
Each participant will also receive a 90 plus page handbook and various safety documents to take away with them for further study and revision.
How Long is the Safety Committee Training Course?
Our Health and Safety Committee Training is a 1-day course running for approximately 7 hours. This duration is the same across our online, on-site and in-person deliveries.
While it is short, we have designed this course to cover many key topic areas throughout the day. We have done this to provide an approach that is accessible and does not require too much time away from work, yet still provides you with the appropriate training and skill development.