Health and Safety Committee Training
Health and Safety Committee Training – 1 Day
Live delivery via Zoom, Online or Onsite
ISO 29993:2017 Aligned Certified Health and Safety Committee Training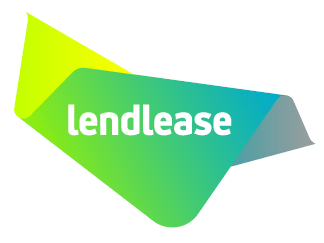 A Health and Safety Committee can…
Avoid costly business disruption due to safety incidents

Make sure all Workers go home safe after work

Improve your legal compliance and reduce the risk of prosecution

Improve business efficiency and quality
A well trained Health and Safety Committee will help you achieve exactly that.
Good Safety is Good for Business
Want to know how?
Call us NOW 02 4382 3055, click the button below or scroll down.
Health and Safety Committee Course Outline
Safety (WHS) Laws
The legal framework, duty holders & consultation under the WHS Act 2011.
Functions of Safety Committees
Functions of Health and Safety Committees and Chairpersons.
Communication Skills
Meeting and presentation skills, the 10 Laws of Human Communication, problem solving skills.
Risk Management
Hazard identification assessment & control, site safety inspection, WHS programs, OHS Management Systems (OHSMS).
Emergency Preparedness
Elements of an Emergency Response Plan.
Incident Investigation
Incident investigation tools and skills.
Safety Psychology
How to reduce the riskiness of behaviours – review of a real life case study that achieved a steep decline in incidents.
FURTHER COURSE INFORMATION
Course Duration
The course runs over 7 hours.
Course Assessment
Course assessments are informal and include, written/multiple choice questions, group work, risk management practical.
Course Award
Certificate of Successful Completion.
Course Handouts
Each participant will receive a 90+ page course handbook plus a USB with various safety documentations.
Course Certification
Third party (Exemplar Global) Course certification aligned with ISO 29993:2017.
Why choose the only Certified Health and Safety Committee Course in Australia aligned with ISO 29993:2017?
The Benchmark
ISO 29993:2017 aligned certification is proof this course meets industry recognized world class best practice for learning services.
Competitive
Independent certification demonstrates excellent value for money and a sound investment.
Content
This course covers more ground compared to HSR courses and similar Units of Competency.
Quality
The Only Certified Australian Health and Safety Committee Course aligned with ISO 29993:2017
Not All Health and Safety Committee Courses are Created Equal!
Independent third party certification aligned with ISO 29993:2017 by Exemplar Global,  is proof that this course meets the highest international industry recognized standards for learning services.
Course FrameWork  
Course Design  
Course Development  
Course Delivery  
Your Deserve the Best Health and Safety Committee Training Available
Not all health and safety courses are created equal.
ISO 2993:2017 aligned certification for our course is independent third party proof it meets world class industry recognized standards for learning services.
Our Health and Safety Committee course is the only course in Australia that has this certification.
Safety Knowledge, Empowerment and Practice
Your Safety Committee members will be ready to get to work to:
Drive down safety incidents and reduce resulting costly business disruption
Help ensure that Workers can go home safe after work and improve morale
Improve your legal compliance and reduce risk of prosecution
Improve business efficiency and quality through improved Worker morale
Contact us to find out how we can help: 02 43 823 055
We will deliver this Safety Committee course Live via Zoom, Online or Onsite ANYWHERE in Australia.
Locations
Onsite Anywhere in Australia
Course Fee
Public courses $335 pp (NSW)
Onsite delivery (Anywhere in Australia) POA
Prices are ex GST