Workplace Health & Safety
Committee QLD
WHS Committee Training Course: ISO 29993:2017 Aligned
Certified Health and Safety Committee Training Online
Leading Safety Training offer a 1 Day Workplace Health and Safety Committee course adapted for the Queensland WHS Act 2011 for self paced online delivery.  This course has world-class recognition as per ISO 29993:2017 aligned certification by Exemplar Global.
Being the only health and safety committee training course with this certification in Queensland and Australia, our health and safety training is second to none.  As experts in safety training, we train health and safety committee members to become safety leaders and consult with workers and management to reduce safety incidents, help create safer working conditions and therefore improve overall business results.
This Queensland safety committee course covers WHS law, tools, knowledge, skills and best practices to assist creating a safer workplace.
Workplace Health and Safety Committee training benefits the whole workplace as safety committee members will gain an enhanced understanding of WHS legal requirements and best safety practices and will be able to implement their acquired skills immediately.
For an organization to be successful, worker safety must be a top priority.  This WHS Committee training course is comprehensive yet very easy to follow.  Safety is not rocket science.
Evidenced by its ISO29993 aligned certification, this WHS Committee training program meets world-class learning standards and is delivered by workplace health and safety specialists who have Walked The Talk.  This safety training program is available across Queensland and is delivered 100% self paced online, face to face onsite or live via Zoom.
Developing Safety Leaders
A Health and Safety Committee's role is to facilitate cooperation between a PCBU and workers on safety matters and to assist in the development of WHS policies, procedures and processes.  Safety Committee members become a valuable asset to the organization as through their role they contribute to the reduction of safety incidents and the costly business disruption arising from safety incidents.
We are passionate about sharing our many years of hands-on safety experience  knowledge with safety committee menbers.   Through Our Workplace Health and Safety Committee training, participants attendees will become fully aware of their functions and will be able to effect positive change in the workplace.
This safety committee course includes practical skills and tools regarding safety management including communication, safety inspections, WHS program design, problem solving and incident investigation just to name a few.  This WHS Committee course is adapted to the current Queensland  ( QLD ) WHS Act 2011.
Topics Covered Off in QLD Training
  Safety (WHS) Laws
The legal framework, duty holders & consultation under the QLD WHS Act 2011.
 Functions of Safety Committees
Functions of Health and Safety Committees and Chairpersons.
  Communication Skills
Meeting and presentation skills, the 10 Laws of Human Communication, problem-solving skills.
 Emergency Preparedness
Elements of an Emergency Response Plan.
  Risk Management
Hazard identification assessment & control, site safety inspection, WHS programs, OHS Management Systems (OHSMS).
 Incident Investigation
Incident investigation scenario, tools and skills.
 Safety Psychology
How to reduce the riskiness of behaviours – review of a real-life case study that achieved a steep decline in incidents.
  Course Duration
The course runs for 4-5 hours and is 100% self paced online. There is no time limit for completing the course.
Assessment
Course assessments are informal and include written/multiple-choice questions, risk management practices.
 

Course Handouts
Each participant can download a 90+ page course handbook in PDF format and a Certificate of Successful Completion downloadable on completion of the course.
 

Course Certification
Third-party (Exemplar Global) Course certification aligned with ISO 29993:2017.
Excellent course. Highly relevant content which was well presented.
I found the course to be interesting in delivery with the trainer keeping all candidates participating in the activities. The trainer also sought input by each candidate on each topic to ensure a variety of views and ways to investigate.
Excellent, felt engaged consistently. Have completed similar courses through other providers, this one is better, will recommend to others.
Was a very interesting training course. Excellent presentation & content.
I really enjoyed the course and definitely see things differently and the need for being aware of safety and the processes within our office.
Thanks for a very interesting, informative course. Obviously delivered with a lot of passion, knowledge and experience.
Very informative, especially highlighting the requirements at a management level.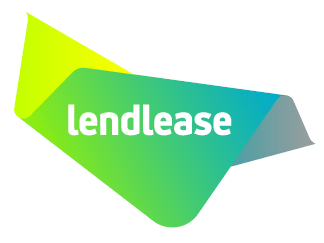 Not All Health and Safety Committee Courses are Created Equal!
Independent third party certification aligned with ISO 29993:2017 by Exemplar Global,  is evidence that this course meets the highest international industry recognized standards for learning services.
What is ISO 29993:2017?
ISO 29993:2017 Learning services outside formal education – Service requirements, is an international standard published by the International Organization for Standardization or ISO.
Who is the International Organization for Standardization or ISO?
ISO is an independent, non governmental international organization with their head office in Geneva Switzerland. They have a worldwide membership of 164 standards organizations including Standards Australia.
Through its members, ISO brings together experts from all over the world to develop international standards.
ISO Standards are made by Industry for Industry.
WHS Committees that Deliver Results

We are enthusiastic about improving workplace health and safety standards and presenting our hands on expertise in safety management to those motivated to help improve safety in Queensland workplaces.  We have developed our WHS Committee QLD course to be relevant, engaging and ultimately, second to none when it comes to safety training.  Our course is independently certified and developed by industry specialists with practical examples and relevant case studies.
Course participants will gain real world knowledge which they can use immediately in the workplace.  And all self paced online whether you are in Queensland or somewhere else.
This WHS Committee course can also be delivered across Queensland live via Zoom or onsite face to face.
When Is a Health and Safety Committee Required in Queensland?
A Health and Safety Committee is required when at least five workers or a health and safety representative asks the PCBU for a Health and Safety Committee to be established.
Is It a Legal Requirement to Have a Health and Safety Committee?
A Health and Safety Committee is only required when requested by a HSR or by 5 or more workers in the workplace.  The PCBU may set up a Safety Committee on its own behalf.
How Long is the Term for a QLD Health and Safety Committee?
A Safety Committee can be set up for a one off specific purpose like developing guidelines and practices for a new job or system and end when it has completed its task.  Most organizations establish a Safety Committee for the long term as a WHS consultation forum on health and safety issues.
Why Are Health and Safety Committees Formed?
Health and Safety Committees are there to facilitate cooperation between workers and the PCBU on safety matters.  This can include instigating new WHS projects, improving existing safety measures and also to carry out safety inspections and incident investigations.  As such, Safety Committees can become a valuable asset to the organization in reducing safety incidents and minimizing the high cost arising from those safety incidents.  The functions of a Health and Safety Committee are set in the QLD WHS Act 2011.
How Long Is the Safety Committee Training QLD Course?
The self paced online Health and Safety Committee course can be completed in about 4-5 hours.  However, there is no time limit to complete the course.   Face to face or live via Zoom delivery takes approximately 7 hours.
What Does a Work Health and Safety Committee Do?
The functions of a Health and Safety Committee are described in the QLD WHS Act 2011 as follows:
to facilitate cooperation between the person conducting a business or undertaking and workers in instigating, developing and carrying out measures designed to ensure the workers' health and safety at work; and
to assist in developing standards, rules and procedures relating to health and safety that are to be followed or complied with at the workplace; and
any other functions prescribed under a regulation or agreed between the person conducting the business or undertaking and the committee.
How Much Does WHS Committee Training QLD Cost?
The Health and Safety Committee Course is $399 per person for individual bookings.  For group bookings contact us for a quote.
Are There Formal Assessments for The Health and Safety Committee Training ?
The course assessments are informal and simple.  They include multiple-choice questions and practical risk management exercises.